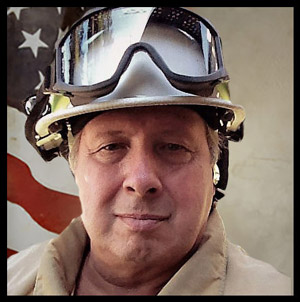 "Making a positive difference within our community in which we live and serve"
Chief Rick Hardin
Kneeland Fire is committed to our community, providing professional quality First Responder service to residence and travellers. The Kneeland Volunteer Fire Department formed in 1984 and survived only by the generosity of our residents thru direct donations, pancake breakfast and fundraisers. In 1990 district voters approved the formation of the Kneeland Fire Protection District along with a modest parcel tax and began financially supporting the department. In 2014 Kneeland voters over-whelming approved Measure "L" increasing the local parcel fees in order to prepare KFPD for the future. KFPD is a rural volunteer fire department that rosters 10-15 volunteer fire fighters who respond to an average of 30 -40 calls annually, which include structure fires, vehicle accidents, wild land fires, medical-aids, low angle rescue and hazardous situation emergencies.
Originally, the KFPD response area was 38 square miles, but unfortunately in 2010 the Maple Creek Volunteer Fire Department was forced to close its doors. Humboldt County adjusted our response area to include much of Maple Creek surrounding areas not covered by an organized Fire Department adding nearly a 60-square mile buffer zone response area to our district. These out of District response areas included areas of Maple Creek, Butler Valley, Fickle Hill, Mountainview /Showers Pass and Kneeland Road to Bridgeville buffer zones. In 2016 the County Measure "Z" project began providing some temporary modest funding for KFPD out of district responses. The out of district response is dependent on funding and may need to go to the voters of these communities when Measure "Z" funding ends.
Our trained volunteer firefighters provide EMT/BLS/CPR standards of emergency medical care, cardiac AED defibrillator response, BLS emergency oxygen therapy, Jaws of life vehicle extrication, patient stabilization, low angle rope rescue, structure fire and wild land fire response. This is what your KFPD volunteers provide for our community today, just imagine what we will be able to provide tomorrow.
"Thank you, friends and neighbours for believing in us we do this for you, in hopes to make a positive difference within our community in which we live and serve."